Meet the needs of the European Union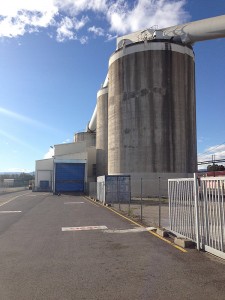 In order to respond to sugar transfer market from the European Union to the Catalan area, the companies ORFIA and SHGT associated in 1993.
Between December 1993 and June 1994, the company "Financière Catalane FICAT" (SHGT + ORFIA) built two transit silos for sugar within the walls of LE BOULOU (66160) train station.
Sugar is unloaded from trains 22 hopper cars of 60 tonnes unit, within two silos of 1800 tonnes each.
Both partners entrust to Compagnie Catalane de Logistique CICAL with the operation.